221x107cm (LxW) Body Bag
221x107cm (LxW) Body Bag Wholesale
Packaging & Bag Material: white PEVA0.15mm / 0.20mm / 0.25mm.
Structure: flat bag with heat-sealed edges.
Binding: white inner binding for the zipper part.
Zipper: white nylon zipper #5, U-stitched, with two metal ring-pullers.
Pocket: 2pcs clear PE0.12mm pockets, one for information sheet, another for name card.
Eyelet: one 24# metal eyelets at the corner.
Handle: without.
Capacity: 200kgs.
Packing: each into one polybag, export carton.
Size: 221x107cm (LxW).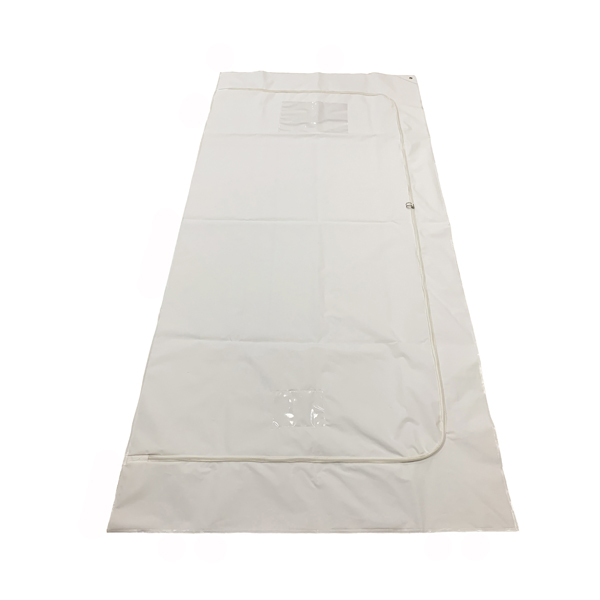 Packaging & Bag