A suit cover is usually known as a non-woven fabric with environmental protection coating printing made of clothing cover. Usually, a suit cover is moisture-proof, dust-proof, and insect-proof. A better selection of suit cover is based on your own needs. You are going to know more about suit cover selection tips before buying suitable garment bags, otherwise, the clothes will not fit, or not very smooth.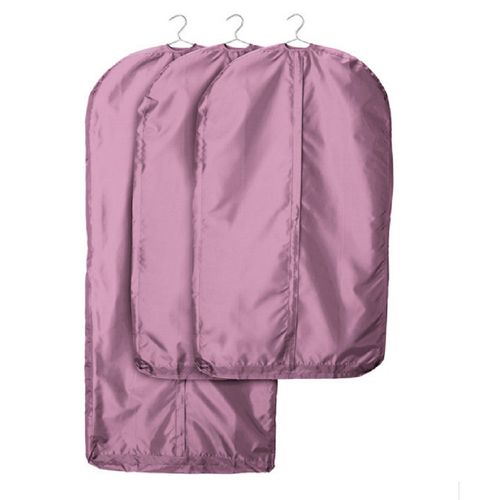 How to select a suit cover?
Firstly, take out the clothes you want to put on the suit cover and measure the longest distance. It is advisable for purchasing a suit cover according to this distance.
Generally, there will be a small opening on the suit cover. This is an elegant design to let the clothes hang out. In terms of choosing a pleasant suit cover, check the size of the smallmouth. If it is too small, clothes hanging hook can not come out. But if it is too big, more ash will fall into the suit cover.
Most suit covers have the needle and thread which are dense. When it comes to buying a suit cover, we mainly look at whether the thread is open, whether the zipper is smooth and other problems.
Last, pay attention to the suit cover material. The general suit cover is made of a very thick cloth, which is better.
If you want to find dress cover bag wholesale, you can contact Texpack (a reliable garment bag factory) right now! We are ready to provide you the good quality ladies suit cover bags and thoughtful services.